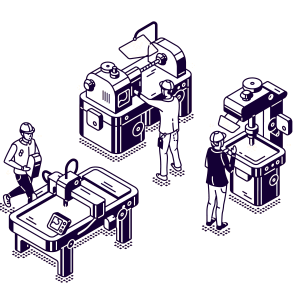 These are our production services …
Printed circuits Boards (PCB)
Do you already have a design, but you can't bridge the gap between the paper and having the physical product in your hands? We manage the entire value chain to give you a product with the best finishes without headaches.
Printed circuit assembly (PCBA)
Do you want us to mount your PCBs? We assemble the PCBs for your products and we also carry out the quality tests that you request.
Metalic and plastic enclosures
Your equipment must be attractive without forgetting the industry standards in waterproof (IPxx) and mechanical resistance (IKx)
Assembly
Do you want the equipment fully assembled and packaged? We assemble the PCBs inside the enclosures, and we even package and ship them.
Management of the entire value chain
We provide a complete value chain management service so that you don't have to worry about anything. We take care of maintaining a stock of equipment and spare parts so that you can always supply your orders on time.